Circuit of The Americas, built-in 2012, is Austin's very own Formula One track, one of ten located in the United States! Only six miles from west downtown, this state-of-the-art, 3.4-mile race track seats over 120,000 patrons for any occasion. COTA is known for its iconic 20 turns, and drivers navigate each lap at speeds upwards of 200 mph. So whether you prefer MotoGP or Formula One racing, you'll be captivated by the intense speeds and roaring engines as you chow down snacks and a drink as racers zip past the stands in the blink of an eye!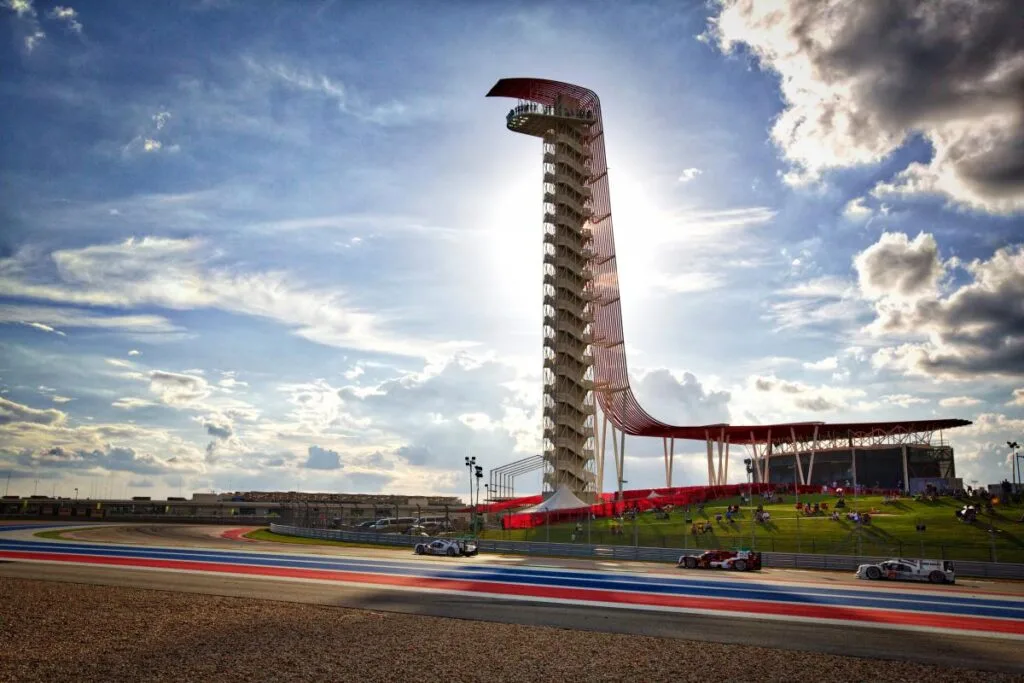 Become a skywalker as you experience the best seats on the property with the "Soarin' Eagle Flight" zipline. Then, go up a notch and take to the skies to observe the Austin city line and see breathtaking views of Austin's serene city line from a 251 feet high observation tower only accessible during events hosted by Circuits of the Americas. Finally, vibe out with friends and family the night before racing events; Austin's COTA offers RV camping on site for the MotoGP, Formula One, and NASCAR  events hosted during the 2022 season. Make sure to book a parking spot in advance!

Not everyone goes to COTA for motor races. Variety is the spice of life! So show up for Tuesdays' Bike Night with scheduled themes each week from mid-March to late September this 2022 season. Bring your own set of wheels, find camaraderie and have fun with fellow cyclists who are just as passionate about the sport. Stay late for evening tailgates post-ride area with post-ride refreshments such as Austin's Southside Flying Pizza makes this event a must for bikers who want to escape the city's concrete jungles for a non-stressful biking experience in Southeast Austin.

Year-round music performances occur at Germania Insurance Amphitheater, where megastars and upcoming artists alike, such as; The Kid Laroi, Tim McGraw, Lil Baby, Kanye West, Nicki Minaj, and others respectively, have held concerts here! Also, bring friends and colleagues throughout the year Circuit of the Americas rents out the race track and multi-purpose space for entertainment, a great way to have casual fun with coworkers. For these reasons, visit the Circuits of The Americas in Austin, Texas.