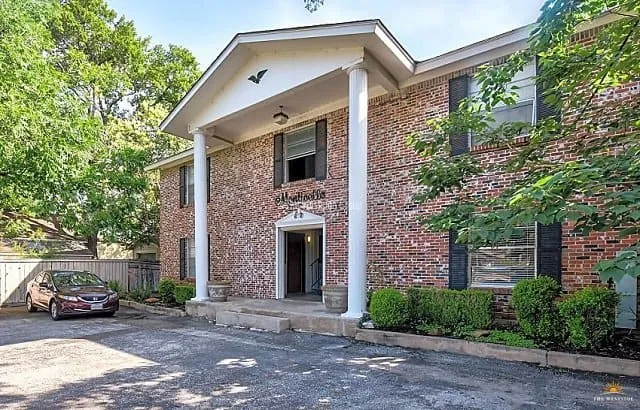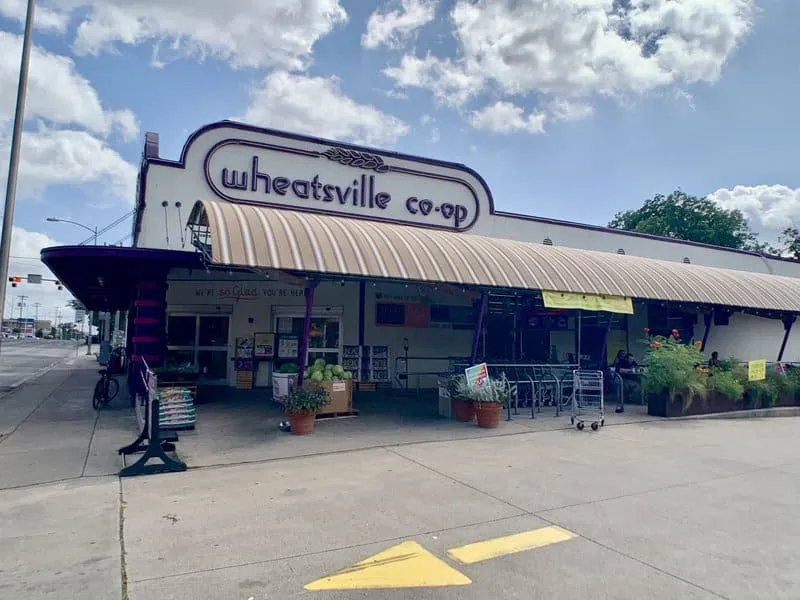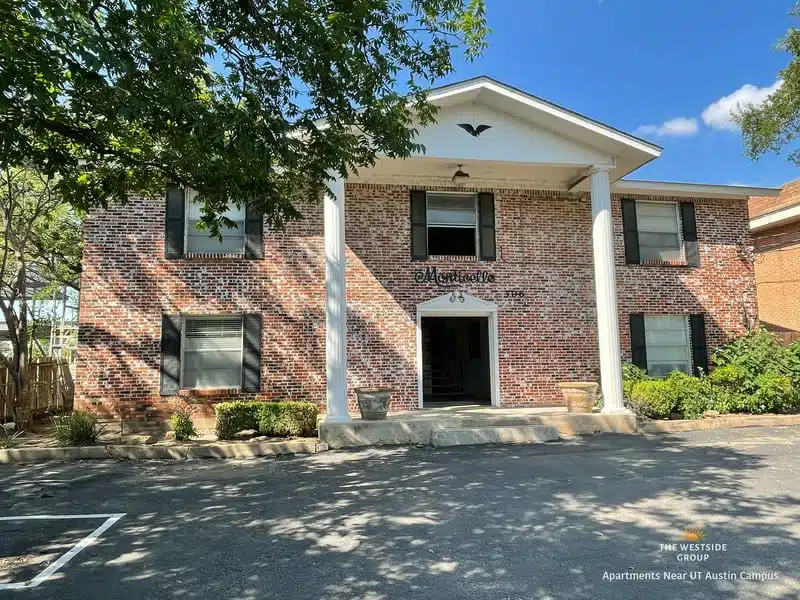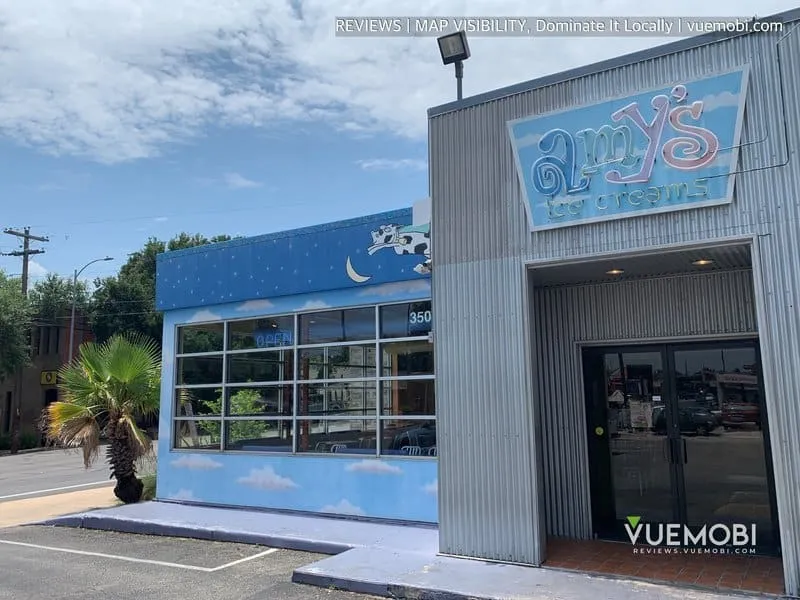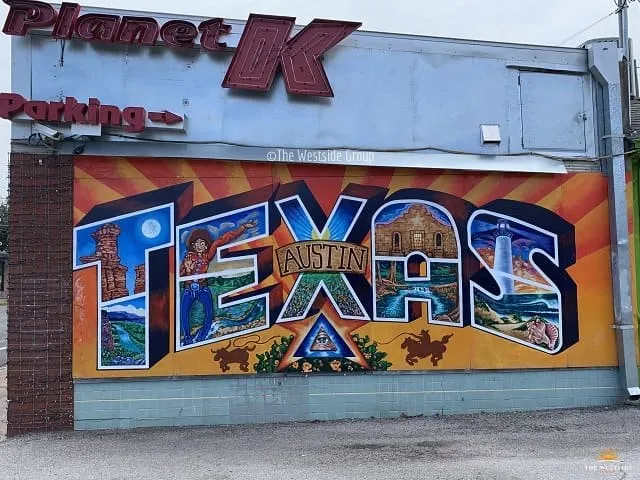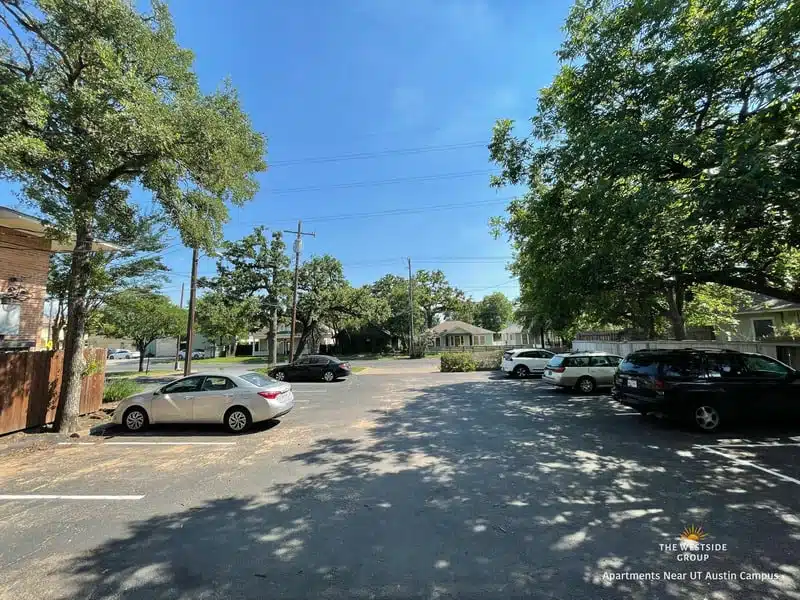 Pre-leasing for Fall 2023
Lock in this rate and reserve early. It may be subject to change without notice.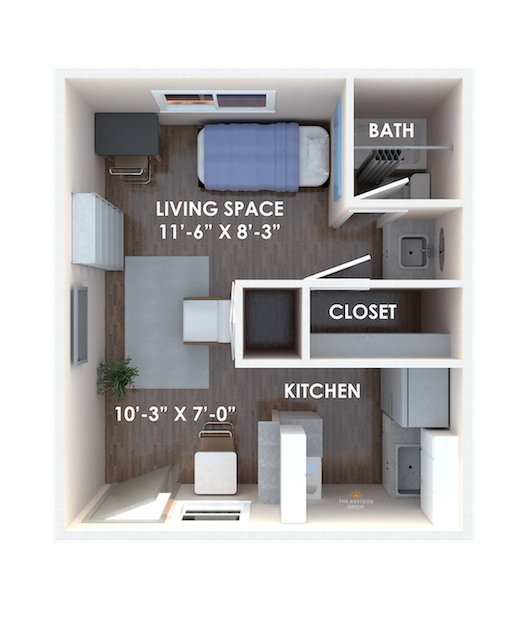 Enjoy Studio Apartment Living in Austin's Hyde Park
Find a studio apartment in Hyde Park where you can live independently.  The Monticello Studios offer spacious and affordable floor plans for students, young professionals, and anyone looking to call one of the hippest and most historic neighborhoods in Austin their home.  It's famous for students who prefer to live alone by having their apartment and staying away from the hustle and bustle of the West Campus area.
All floor plans include central air conditioning and heat, open kitchens with pass-through bars, gas cooking, large closets, and ceiling fans.  These studio apartments are sure to welcome you home when you're not out and about.  The spaces are clean and accommodating to those on budget.  The residents enjoy free parking spaces with one permit per unit and paid gas and trash utilities.
Studio Apartments And UT Campus Neighborhood
Situated just blocks from the University of Texas at Austin in the Hyde Park neighborhood, this studio apartment building perfectly combines affordability and comfort.  The location is also known as North University.  You'll be within blocks of Starbucks, Natural Grocers, and the Central Park Shopping Center.  A city of eccentricity and foodies, rest assured that you can also find diverse grub from local favorites at any time of the day.  Nearby Hopfields offers a vast selection of craft beers in addition to their French-inspired fare.  And Czech Kolaches are at your fingertips with a visit to the Kolache Factory.
Are you moving with a pet in tow?  These studio apartments in Hyde Park are pet-friendly for dogs and cats 25 lbs. and under.  This pairs nicely with the dog-friendliness of the surrounding shops and restaurants like nearby The Parlor, FoodHeads, and Hyde Park Bar & Grill.  If nightlife tops your list of must-haves around your apartment, check out Trudy's Texas Star and SpiderHouse.  From DJs to comedy, this eclectic performing space always brings unique show offerings to the neighborhood and boasts a full bar and patio.  Hyde Park Theatre is also worth a visit for performances from up-and-coming artists in the area.
• One parking permit included per unit.
• Gas and Trash included.
Emergency Numbers and Weblinks
Bus Service Schedules & Routes
POSTAL / SHIPPING SERVICES
Distance To Popular Spots