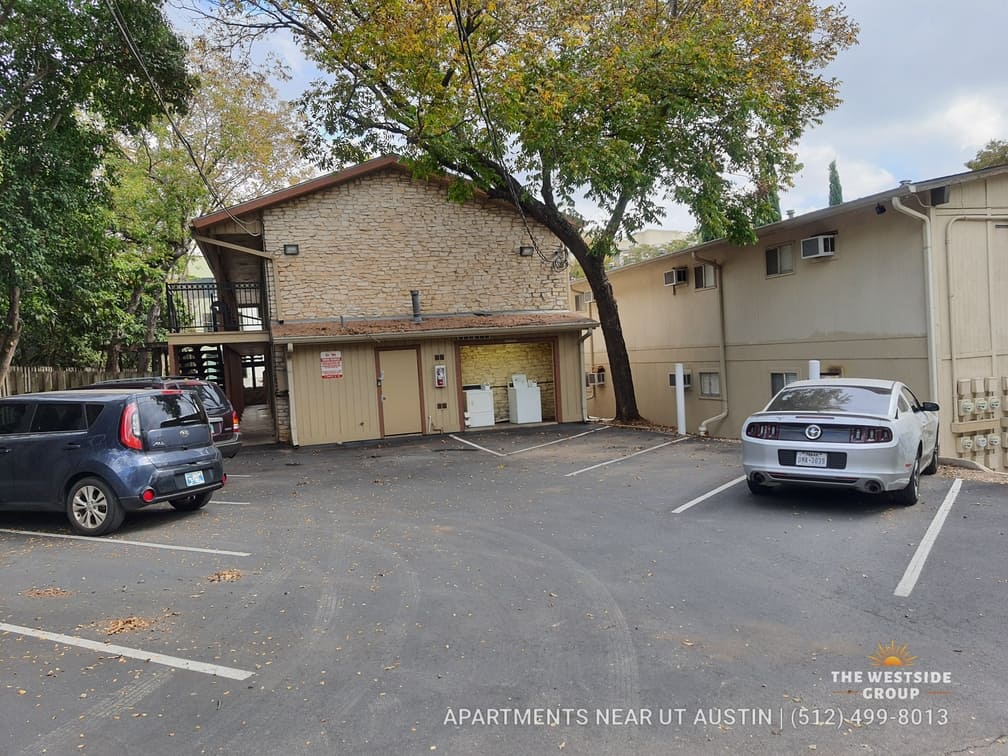 Pre-leasing for Fall 2023
Lock in this rate and reserve early. It may be subject to change without notice.
Affordable College Apartments in Austin, TX
Renting an off-campus college apartment in Austin is for students ready to take on more responsibility and independence.  Student or not, this experience is about more than just classes, lab sessions, papers, and exams.  One of the most exciting parts is the opportunity to live independently.


Minutes by foot from the heart of West Campus, the one-bedroom Envoy Apartments near UT are perfect for students looking for college apartments in Austin to branch out.  Centrally located, the living space is ideal for days spent studying for finals or entertaining guests.  Furthermore, this college apartment's Austin location is within blocks of everything you could need and offers easy access to every neighborhood, and quirky happening Austin has.
Your new one-bedroom apartment near campus resides within a 10-unit, garden-style complex.  Each unit has been recently renovated and modernized with upgrades across the board.  And rent, you ask?  These college housing apartments ring up at $1150/month.  One free parking permit and the cost of gas/trash utilities are inclusive.  You call this space your own and make the most of the city without breaking the bank.  Even without a roommate, you'll find yourself at home in this boutique community of fellow students.  Surrounding independent college apartment buildings and condominiums are home to others living around West Campus.
College Apartment Living at West Campus
You'll find that the plethora of college life and off-campus has convened in the nearby area for a reason. There's no shortage of things-to-do and places to explore. At any time of day, you can grab pancakes, queso, and other Southwestern-inspired dishes at the 24-hour Kerbey Lane Cafe. They're also vegan-friendly and dog-friendly (just like our apartments)!  And if Starbucks is more your style, you'll find it within walking distance on 24th street, near the Urban Outfitters, Caffè Medici, and University Co-op. From bookstores to banks, nearby Guadalupe Street (aka "The Drag") has what you're looking for as you walk or drive to and from classes or work.


1 PARKING PERMIT included per bedroom.

GAS & TRASH bills are paid.
Emergency Numbers and Weblinks
Bus Service Schedules & Routes
POSTAL / SHIPPING SERVICES
Distance To Popular Spots