Austin City Limits – 2021 ACL Festival
An early Fall season to remember every October is the Austin City Limits (ACL) festival time.  It brings in droves of people from the local and international domains to experience why Austin is known as the "Live Music Capital of The World."  Indoor, the Moody Theater is a permanent venue for taping the acclaimed KLRU-TV.  The PBS (Public Broadcasting Service) under Austin City Limits series is now the longest-running music series in American television history.  It is also the only one awarded the National Medal of the Arts.  Time magazine recently named it one of the top 10 most influential music programs of the past ten years.  The show has presented various musical styles and genres, hosting Willie Nelson, BB King, and Foo Fighters.  ACL was enshrined in the Rock & Roll Hall of Fame and Museum as a Rock & Roll Landmark.
How Did It Start?

It started in October 1974 and starred Willie Nelson.  That was the year Austin PBS, KLRU-TV (then KLRN) program director Bill Arhos, producer Paul Bosner, and director Bruce Scafe hatched the idea in response to PBS's call for original programming from its member stations.  Scafe had already directed the music show The Session for WSIU in Carbondale, Illinois, while Bosner was a dedicated fan of the so-called cosmic cowboy scene in Austin.  After the latter turned Arhos on to Jan Reid's book The Improbable Rise of Redneck Rock, which covered the progressive country scene, the trio developed a TV program to showcase Austin's diverse mix of country, blues, folk, and psychedelia.  Thus Austin City Limits (title courtesy of Bosner, who saw the sign every week when he commuted from Dallas to Austin) was born.
If you're unfamiliar with our city's fine establishments to start a weekend filled with wanderlust, we've got you covered.  An annual festival to remember to meet new friends, discover nearby hotels, foods, and of course, the music.
Photo Courtesy:  (ACL Festival | aclfestival.com)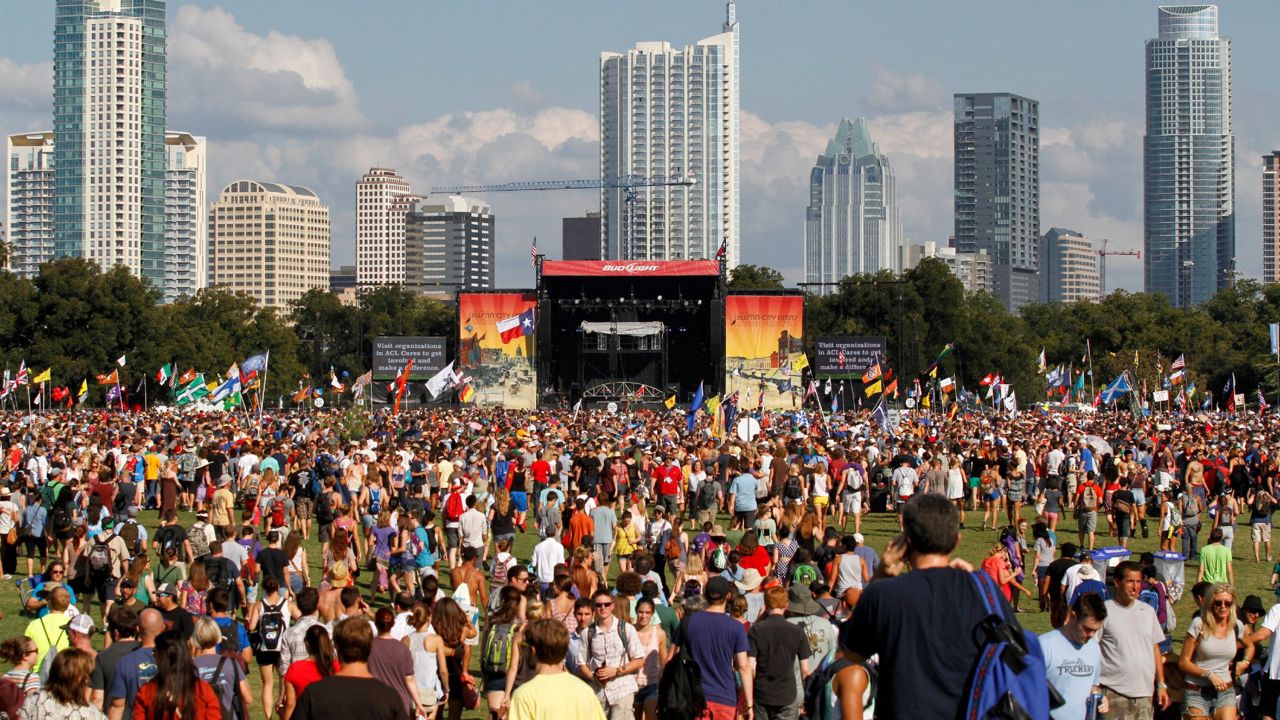 Photo Courtesy:  (Jack Plunkett/Invision/AP | Spectrum News)